People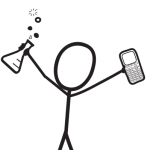 Your Name Here!
We're hiring! I am looking for a postdoc to start in January 2019. Successful candidates will have a Ph.D. in a biomedical field, extensive experience with animals, excellent writing, management, and communication skills, and a record of success at the bench, of course!
If you're interested, email me a short statement of interest (<1 page) describing your background and interest in my lab and attach your CV. We look forward to hearing from you!
Post-Doctoral Researchers
Natalie Fredette, Ph.D.
Dr. Fredette is utilizing her expertise in cellular and molecular biology to help Simmons Lab trainees apply engineering to the life sciences in wide-ranging projects from cancer to spiny mouse regeneration. Natalie earned her PhD in vascular biology at the University of New Mexico and specialized in studying the role of estrogen receptor signaling in cardiovascular disease. She secured a an NIH T32 fellowship at the UF College of Medicine as well as funding from the American Heart Association to establish a patient-derived stem cell model of vascular disease.
Fun fact: Natalie enjoys the outdoors and kayaks the Santa Fe, Silver and Rainbow rivers with her husband Gerald and their dog Athena.
Graduate Students
Holly Ryan
Holly uses a fibrosis-in-a-dish model to investigate the cellular events involved in wound healing. Scarring and fibrosis are implicated in a variety of disease processes, from liver cirrhosis to the formation of scars at surgical incision sites, so the ability to prevent wounded tissue from becoming fibrotic could reduce patient morbidity and mortality. The somewhat unusual combination of mechanical engineering and cell biology at the Simmons Lab offers new perspectives on scarring and wound healing, making it a playground for problem-solving.
Fun fact: Holly once spent three weeks shadowing doctors in a hospital in Budapest…but she only learned about five Hungarian words the whole time! 
Dan Stewart
Currently, Dan is investigating the behavior of fibroblasts from the regenerative mammal, the African Spiny Mouse (Acomys), that may assist in scar-free wound healing applications to humans. He received his B.S. in mechanical engineering in 2014 and his M.S. in biomedical engineering in 2016 from UF.
Fun fact: Dan has a rather "famous" photograph of Tim Tebow's first jump pass in 2006 against LSU that is featured in Tebow's first book.
Hui Zhou
Hui is working on measurement of cellular stresses using Raman spectroscopy in collaboration with Dr. Subhash and Dr. Sarntinoranont to improve modeling of biological tissues. This novel application of an engineering technique to tissue engineering is exciting, and she enjoys the challenge of designing new tools like the mini-actuator needed for micro-Raman calibration.
Fun fact: Hui enjoys Hip Hop dance workouts.
Undergraduate Students
Myra Kurosu Jalil
Currently in her fourth year as a Mechanical Engineering undergraduate, Myra works on the Spiny Mouse Project. In the Simmons Lab, Myra built a custom cell stretcher that she uses to image labeled cells to quantify their response to mechanical stimuli. Acomys exhibit regenerative wound healing behavior, and her research will help us understand part of why they're able to do that.
Fun fact: Myra enjoys reading, building robots and playing tennis when she's away from the cells.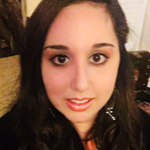 Marah Mukhtar
Marah is working towards both a B.S and a M.S in Materials Science and Engineering with a concentration on Biomaterials and a minor in Educational Studies. Currently, she is studying the effect of varying the stiffness of the extracellular mechanical environment on the behavior of Acomys fibroblasts as compared to mouse. Hopefully, this will reveal how the conditions of the local cellular environment effect the regenerative and anti-fibrotic activity of Acomys cells and how that differs from the typical mouse model.
Fun fact: Marah does all kinds of art in her free time.