Post-Doctoral Researchers
Janak Gaire, Ph.D.
Dr. Gaire received his PhD from the University of Florida in 2018. During his graduate studies, he worked at the intersection of neuroscience and neural engineering disciplines, particularly focusing on brain-implanted microdevices. He studied the effect of biochemical and mechanical intervention strategies in mitigating foreign body response and improving the functional longevity of brain-implanted microdevices and developed novel tools to facilitate the evaluation of cellular response to brain injury and disease models. Currently, he is working on developing new animal models of regeneration, inspired by the African Spiny Mouse to understand the role of inflammation in mammalian regeneration.
Fun fact: Janak enjoys cooking and outdoor activities during his leisure time.

Jhinuk Basu, Ph.D.
Dr. Basu Mullick received her PhD from Tripura University, India in 2019. During her graduate studies, she isolated various sexually transmitted pathogens from hospital attending subjects and studied their antimicrobial susceptibility pattern with special interest in multidrug-resistant and biofilm forming isolates. She then developed microbicides against these pathogens from medicinal plants. Through in vitro studies. Dr. Basu Mullick next investigated the immunomodulatory effects and cytotoxicity profile of these plant extracts on several human cell lines. 
Fun fact: In her free time Jhinuk loves volunteering in animal shelters and is also passionate about decorating interiors.
Graduate Students
Michele Dill
Michele got her B.S. in Biomedical Engineering at UF, during which she worked in Dr. Christopher Batich's lab with a focus on the phosphate-chelation properties of chitosan for applications in patients with Chronic Kidney Disease. Michele is now pursuing a PhD in BME with a focus on biomaterials and regenerative medicine. She is investigating the behavior of fibroblasts from the regenerative mammal, the African Spiny Mouse (Acomys), that may assist in scar-free wound healing applications to humans.
Fun fact: Michele was in the UF Marching Band as an undergrad.
Sierra McVeigh
Sierra did her Masters thesis in Mechanical and Aerospace Engineering with Prof. David Hahn, using an innovative type of spectroscopy to distinguish between normal and cancerous tissue. As a Mechanical Engineering PhD student, she is now applying spectroscopy to natural and engineered models of regeneration correlate chemical composition of ECM with mechanical and regenerative properties.
Fun fact: Sierra loves all things to do with food, travel, and the environment, and she enjoys cooking for others more than anything. 
Janny Piñeiro
Janny got her B.S in Materials Science and M.S in Biomedical Engineering at UF. During her master's degree she worked on a model systems of Pancreatic Cancer. Janny enjoys working at the interstice of different fields; for this reason, she interned at NASA LaRC where she contributed to the integration of concepts commonly used in the medical diagnostic field to non-destructive evaluation of components for aerospace applications. Specifically, she studied the used of ultrasonic backscatter theory to characterize fiber reinforced composites. Janny returned to Simmons' Lab to pursue a PhD in BME with focus on Biomaterials and Tissue Engineering. Currently, she is working on engineering microenvironments for stem cell differentiation in collaboration with Pacak Lab.    
Fun Fact: Janny enjoys outdoors activities and traveling during her leisure time
Holly Ryan
Holly uses a fibrosis-in-a-dish model to investigate the cellular events involved in wound healing. Scarring and fibrosis are implicated in a variety of disease processes, from liver cirrhosis to the formation of scars at surgical incision sites, so the ability to prevent wounded tissue from becoming fibrotic could reduce patient morbidity and mortality. 
Fun fact: Holly once spent three weeks shadowing doctors in a hospital in Budapest…but she only learned about five Hungarian words the whole time! 
Hui Zhou
Hui is working on measurement of cellular stresses using Raman spectroscopy in collaboration with Dr. Subhash and Dr. Sarntinoranont to improve modeling of biological tissues. This novel application of an engineering technique to tissue engineering is exciting, and she enjoys the challenge of designing new tools like the mini-actuator needed for micro-Raman calibration.
Fun fact: Hui enjoys Hip Hop dance workouts.
Undergraduate Students
Joshua Eck
Joshua is a rising fourth year Biomedical Engineering student from Wayne State University, where he is concentrating in biomechanics. He is part of MAE's Engineering for Healthcare REU, where he is working on a project to compare expression of the p53 tumor suppressor gene in normal (Mus) and Spiny Mouse (Acomys) fibroblasts.
Fun fact: Josh spends much of his free time fixing up cars.
Alexis Mizeur
Alexis is a Mechanical Engineering undergraduate who will graduate in the Spring. Her project involves evaluating the mechanical properties of the African Spiny Mouse (Acomys) in comparison to other mammals to assist in wound healing applications to humans.
Fun fact: Alexis enjoys offshore fishing during the weekends.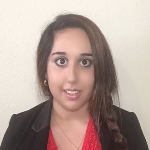 Marah Mukhtar
Marah is working towards both a B.S and a M.S in Materials Science and Engineering with a concentration on Biomaterials and a minor in Educational Studies. She is currently working on the "Generational Project" where she investigates the long-term mechanical memory of Mus and Acomys fibroblasts in response to different mechanical stimuli.
Fun fact: Marah does all kinds of art in her free time.