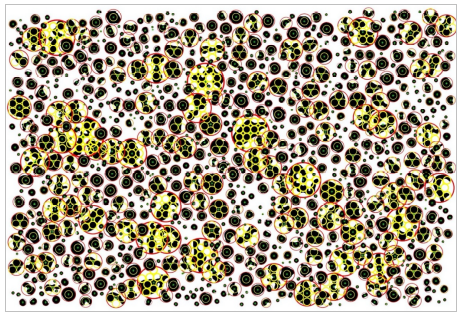 Congratulations to our labmates and collaborators: Charlyne A. Smith, Yiming Cui, Brandon D. Miler, Dennis D. Keiser, Alina Zare and Assel Aitkaliyeva!  Their paper, "New approach for measuring interconnectivity of fission gas pores in nuclear fuels from 2D micrographs" was recently accepted to the Journal of Materials Science.  
In their paper, the authors introduce a simple and easily reproducible method to measure the interconnectivity of fission gas pore phases in irradiated nuclear fuels.  The proposed interconnectivity measurement tool is the first of its kind and is not constrained to nuclear fuels, but can be used on any porous media, precipitates or other phases of interest.
Check out the paper here!