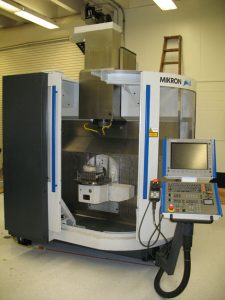 MIKRON UCP 600 CNC MILL, 3+2 AXIS
A CNC auto mill capable of precision to the micron. Utilized in both polishing and manufacturing lab equipment.
ZYGO NEWVIEW 7200 OPTICAL PROFILOMETER 
A scanning white light interferometer that is capable of sub-nanometer vertical resolution at various measuring areas based on objectives. Larger areas are capable of being measured through automatic image stitching by utilizing the precision stage.
MITUTOYO  SURFTEST SJ-400 DIAMOND STYLUS PROFILOMETER
This profilometer is capable of measuring 2-D surface profiles.
NIKON SHUTTLEPIX P 400R DIGITAL MICROSCOPE
Our digital microscope allows us to image work pieces at up to 20x zoom.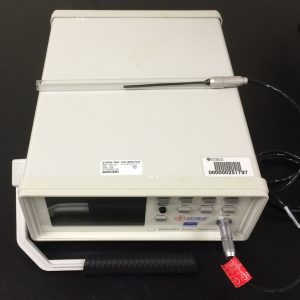 SYPRIS MODEL 6010 HALL EFFECT GAUSSMETER
Our gaussmeter is used to measure the magnetic magnetic forces between the pole tip and work piece. This allow us to directly control finishing forces and tailor our machines.
FLUKE 561 INFRARED AND CONTACT THERMOMETER
This infrared and contact thermometer is commonly used to measure temperature increases during polishing.
EXTECH INSTRUMENTS 461895 COMBINATION CONTACT/PHOTO TACHOMETER
MAF utilizes rotation to create relative motion between the work piece and magnetic particles. This tachometer allows us to predict to velocity of our particles by measuring the pole tip's rotational speed.
MANUAL MILLING MACHINE
This manual milling machine is used for rough cuts and shapes that do not require the Mikron UCP 600.
FANUC LR MATE 200IC CONTROLLER
A Fanuc robot arm used for three dimensional control over work pieces during polishing.