A poster created to briefly cover what research is conducted in our lab. For more information, please visit Research.
Read More
Learn more about our research on engineered surfaces and its applications.
Read More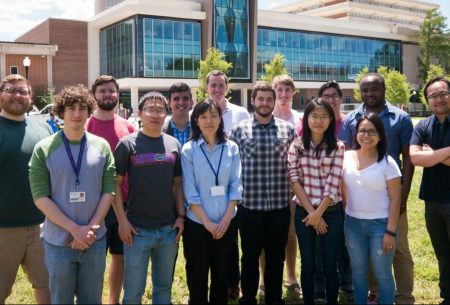 Dr. Greenslet engages students of Mechanical and Aerospace Engineering programs at the University of Florida College of Engineering as student research assistants, where they gain practical experience in their field.