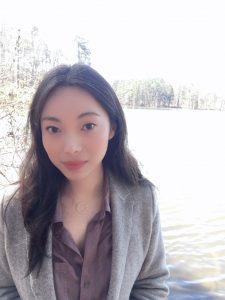 Welcome to the Smart, Equitable, Resilient Mobility Systems (SERMOS) Lab!
The SERMOS Lab is led by Dr. Xilei Zhao, Assistant Professor in Civil and Coastal Engineering at the University of Florida. We invent and apply computational and data science methods to create smart, equitable, resilient mobility systems. Our interdisciplinary team is made up of transportation engineers, urban planners, computer scientists, and industrial and operations engineers. Our expertise includes:
Big data analytics and travel behavior modeling for emerging travel modes (e.g., ridesourcing and micromobility)
Modeling and planning evacuation
Quantifying resilience for critical infrastructure systems, societal systems, and communities
Openings!
SERMOS Lab is always looking for talented students to join our team!! The openings are at all levels, i.e., undergraduate/graduate researchers and Ph.D. students (1 Ph.D. student opening for Fall 2023 and multiple undergraduate/graduate researcher openings for Spring 2023). To express your interest in joining the team, please email your complete CV and a short cover letter (up to one page) to Dr. Xilei Zhao (xilei.zhao@essie.ufl.edu). With our strong commitment to diversity in engineering education, research, and practice, we especially encourage minorities and women to apply.
Recent News!
Oct 2022: Dr. Zhao gave an invited presentation, entitled "Transit-based evacuation in disasters," at the 2022 Research-to-Practice Transit Symposium. 
Oct 2022: Our lab's paper, entitled "Wildfire evacuation decision modeling using GPS data," was published in the International Journal of Disaster Risk Reduction.
Oct 2022: Dr. Zhao gave an invited presentation, entitled "Explainable-AI-Empowered Travel Behavior Modeling," at the INFORMS 2022. 
Oct 2022: Our lab's paper, entitled "A highway vehicle routing dataset during the 2019 Kincade Fire evacuation," was published in Nature's Scientific Data.
Sept 2022: Dr. Zhao was interviewed by The Atlantic to discuss the Hurricane Ian evacuation issues.
Sept 2022: Dr. Xilei Zhao (PI) won a NIST project, entitled "Co-Developing Wildfire Emergency Management (WEM) Platform for Multi-Modal Data Integration and Real-Time Analytics."
Sept 2022: Dr. Zhao gave an invited talk, entitled "AI applications in emergency evacuations," at the 6th Conference on Sustainable Urban Mobility (CSUM).
Aug 2022: Dr. Zhao was selected for the NSF Travel Award for Natural Hazards Research Summit 2022.
Aug 2022: Dr. Zhao's research has been featured in Engineering New Zealand.
Jul 2022: Dr. Zhao's research has been featured in The Atlantic. 
Jul 2022: Dr. Zhao gave an invited talk, entitled "Developing AI-based wildfire evacuation behavior (AI-WEB) model," at the NIST WUI Fire Days 2022.
Jul 2022: Dr. Zhao was invited to participate in the panel of the World Conference on Transport Research Society "Young transport academics' career development" session.
Jul 2022: Dr. Zhao was invited to participate in the monthly smart firefighting round table, with a focus on wildfire technology.
Jul 2022: Xiaojian and Dr. Zhao made three presentations at this year's Natural Hazards Center Researchers Meeting.
Jun 2022: Dr. Xilei Zhao (Sole PI) was selected for the Early-Career Research Fellowship (Human Health and Community Resilience Track) by the NASEM's Gulf Research Program. See news coverage here.
Jun 2022: Dr. Xilei Zhao (Co-PI) won an FDOT project, entitled "Support for the I-STREET (Implementing Solutions from Transportation Research and Evaluation of Emerging Technologies) Testbed."