ICIC Laboratory
The Informatics, Cobots and Intelligent Construction (ICIC) Lab (Du Lab) is located at Weil Hall 360 at UF. This lab owns two Robots (Franka Emika Panda), two quadrupedal robots (robotic dogs), four haptic controllers, Haptic gloves (HaptX), Neuroimaging devices (Artinis Brite 24 fNIRS), Physiological sensors, indoor localization tracking systems (RedPoint system), LiDAR scanners (Leica 360 and Velodybe 24), drones (DJI) and other body-carried and environmental sensors. ICIC Lab houses a Synology Network Attached Storage (NAS) device which has 24 TB of storage. The Lab also owns 12 Alienware computers with GTX 3080 graphic cards to enable virtual reality (VR) experiments proposed on this project. ICIC Lab also owns five sets of HTC VIVE VR headsets, two Oculus Rift headsets, two Kinect cameras, NuroScan 4.5 EEG scanner, VIVE eye tracker Pro, pupil lab wearable eye tracker, and MySignals HW v2 Pysiological sensors.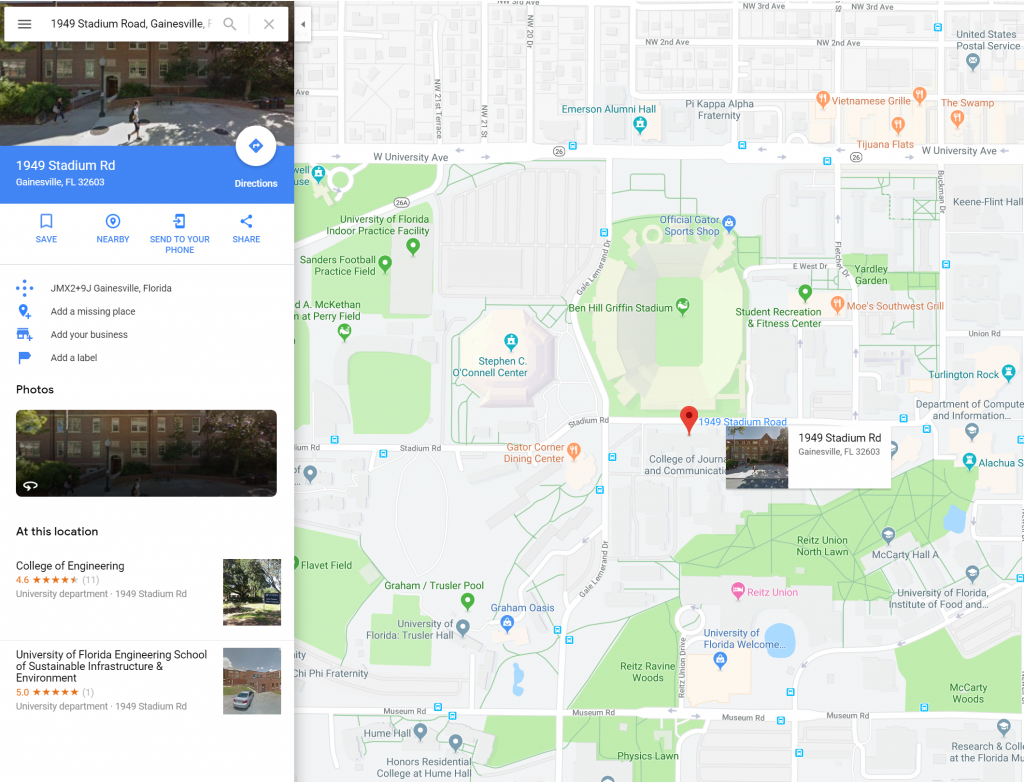 Physical Address:
Informatics, Cobots and Intelligent Construction (ICIC) Lab
Weil Hall 360, College of Engineering, University of Florida
1949 Stadium Road
Gainesville, FL 32611
Email: eric.du@essie.ufl.edu
Herbert Wertheim College of Engineering @ UF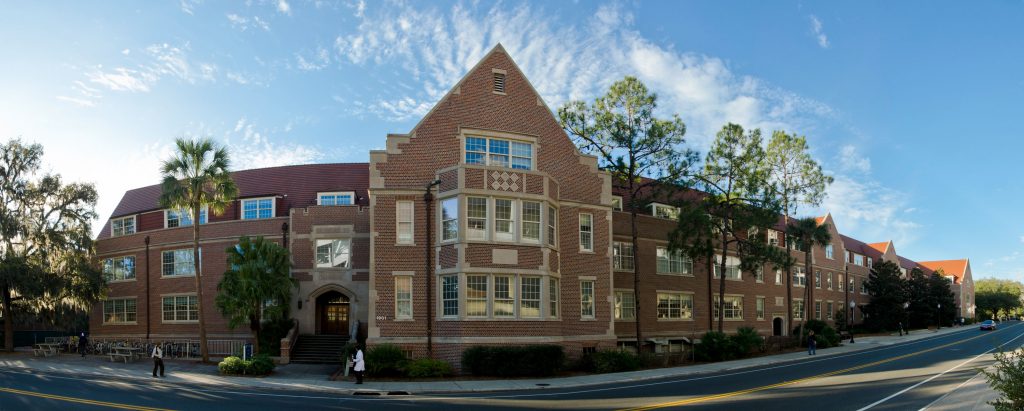 The Herbert Wertheim College of Engineering is the largest professional school, the second largest college, and one of the top three research units at the University of Florida. The college was founded in 1910, and in 2015 was named in honor of Herbert Wertheim – a serial inventor, philanthropist and UF Distinguished Alumnus. Located on the university's Gainesville, Florida campus, the college is composed of nine departments, 15 degree programs, and more than 20 centers and institutes. It produces research and graduates in more than a dozen fields of engineering and science including: aerospace, agricultural, biological, biomedical, chemical, civil, coastal, computer, computer science, digital arts, electrical, environmental, industrial, materials, mechanical, nuclear, and systems. UF is ranked #6 public university by US News in 2020.
Engineering School of Sustainable Infrastructure & Environment (ESSIE)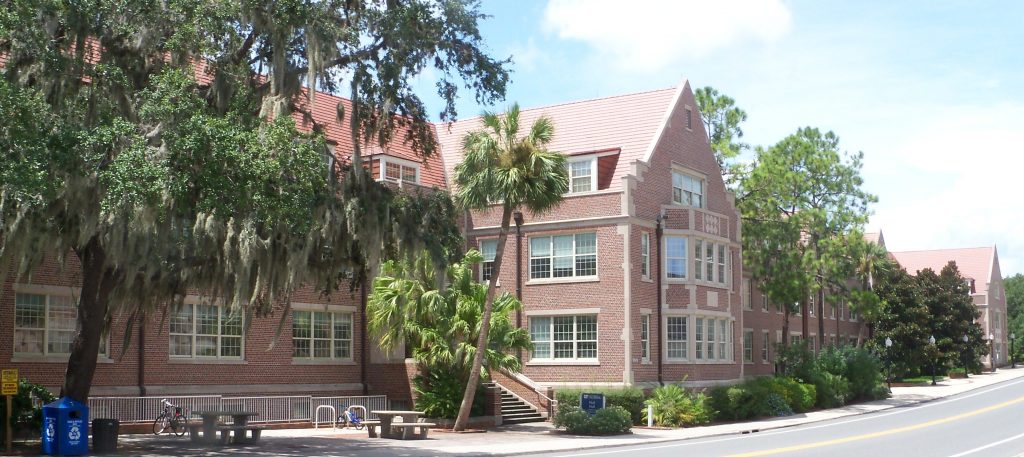 The Engineering School of Sustainable Infrastructure & Environment (ESSIE) is the nexus where civil, environmental, and coastal and oceanographic faculty come together to solve unique problems of sustainability. The School is home to the Department of Civil and Coastal Engineering (CCE) and the Department of Environmental Engineering Sciences (EES). The School encompasses eight research centers: the Bridge Software Institute; the Center for Environmental Policy; the Center for Infrastructure Protection and Physical Security; the Center for Multimodal Solutions for Congestion Mitigation; the Howard T. Odum Center for Wetlands; the Southeastern Transportation Research, Innovation, Development and Education Center; the Transportation Research Center; and the Water Resources Research Center. In addition, the School also includes two service centers: the Florida Transportation Technology Transfer Center and McTrans.The School's state-of-the-art laboratory and facilities for teaching and research include 89,000 square feet of existing laboratory space, $4 M of new laboratories, 3-D X-ray Tomographic Unit, Category 5 Hurricane Wind Simulator, Signal Control Lab, Two 6-D Shaker Tables; Vehicle Based Traffic Data Acquisition System, Full-scale Geoengineering Soil Test Chambers, 2.5m Centrifuge, TARP Certified Stormwater Unit Operations and Process (UOP) Testing Facility, UF Atmospheric Photochemical Outdoor Reactor, and access to the high-performance computing center, as well as Major Analytical Instrumentation Center. These facilities and others are available to support faculty engaged in interdisciplinary sustainability research and to promote active collaborations with faculty campus wide.