Research Scientists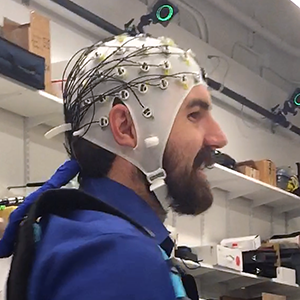 Ryan Downey
Ryan earned his PhD in Mechanical Engineering from the University of Florida in 2015 where his work focused on nonlinear control and functional electrical stimulation. He later joined the Stroke Recovery Research Center at the Medical University of South Carolina where he gained clinical experience and was exposed to EEG (electroencephalography). Inspired to one day create brain computer interfaces for people with physical disabilities, Ryan returned to the University of Florida to join the Human Neuromechanics Lab where his goal is to become an expert in mobile brain imaging. Ryan's work currently focuses on 1) developing new signal processing algorithms that enable us to examine brain activity during whole body movement without the detrimental effects of motion artifacts and 2) understanding and predicting mobility decline in older adults with mobile brain imaging. (Email) (Google Scholar)
PostDoctoral Fellows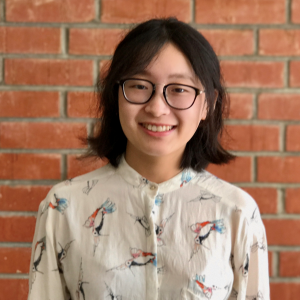 Chang Liu
Chang received her Ph.D. and BS in Biomedical Engineering at the University of Southern California. She previously worked with Dr. James Finley in the Locomotor Control Lab. Her research focused on understanding the reactive stabilization strategies during walking in people with neurological disorders and non-disabled populations. Her current research is to investigate the brain dynamics during locomotion and balance challenging tasks using the mobile EEG setting. She hopes that eventually her work could contribute to improving mobility for aging population and people with neurological disorders in the community. (Email) (LinkedIn) (Google Scholar)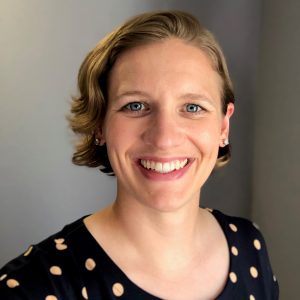 Erika Pliner
Erika received her PhD in Bioengineering at the University of Pittsburgh, and her B.S. in Mechanical Engineering and M.S. in Engineering at the University of Wisconsin-Milwaukee. Her previous research identified individual, environmental and biomechanical factors that contribute to ladder falls, translating to improved safety guidelines and training programs to reduce ladder fall injuries. She has also contributed to the body of Scholarship of Teaching and Learning, using pedagogical techniques to increase student engagement in biomechanics for students underrepresented in the STEM fields. Erika will advance her knowledge of aging and mobility in the HNL by quantifying the efficacy of balance training paradigms from neuromechanical and biomechanical responses. (Email) (LinkedIn) (Google Scholar)
Lab Staff

Ryland Swearinger (Lab Manager)
Ryland received his BEng and MSc in Biomedical Engineering from the University of Strathclyde. His undergraduate and graduate thesis work focused on biomechanics testing, where he worked to modernize a short pylon transducer for use in trans-tibial prosthetic legs.  After graduating he worked for the National Biomechanics Institute, conducting mathematical analyses of injuries. In 2021 he jointed Dr. Daniel Ferris' Human Neuromechanics Lab as the Lab Manager, where he manages the entire lab, analyzes data, and helps students whenever needed. (Email)

Crosman Cruz (Lab Staff)
Crosman received his B.S. in Mechanical Engineering and a minor in Biomechanics from the University of Florida in the spring of 2021. He joined Dr. Daniel Ferris's Human Neuromechanics Laboratory in 2019 as an undergraduate research assistant where he worked mostly on motion capture post-processing. Upon graduation, he joined the lab as part of the staff working closely with the former lab manager Nicole Esposito and helps on whichever projects need an extra pair of hands. Currently functioning as the interim lab manager until Ryland formally joins the lab.
PH.D. Students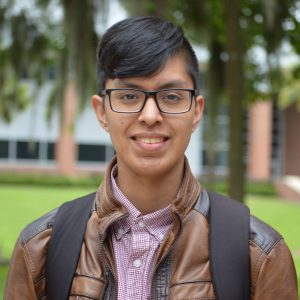 Walter "Sebastian" Barrutia
Sebastian was born and raised in Peru and moved to the United States when he was in high school. Since then, he has lived in Texas, New York, and now in Florida. He received a Bachelor of Science in Biomedical and Mechanical Engineering from Rensselaer Polytechnic Institute in 2019.  He is currently a second-year PhD student. His current research interests include the development of novel lower-limb exoskeleton designs to aid walking in healthy and disabled populations. His favorite hobbies are practicing taekwondo and kayaking.​ (Email)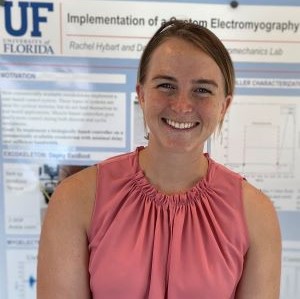 Rachel Hybart
Rachel graduated from Mississippi State in 2017 with her B.S. in Agricultural and Biological Engineering with a concentration in Biomedical Engineering. Since joining the Human Neuromechanics Lab in 2017, she has been studying neural adaptation to lower limb, robotic exoskeletons. She is currently president of UF's American Society for Biomechanics student chapter. She is also active in the BME Graduate Student Council. She hopes to take her research and leadership experiences into industry post-graduation. (Email) (LinkedIn) (Science Twitter)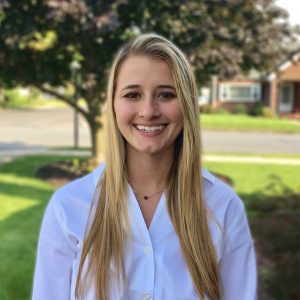 Noelle Jacobsen
Noelle graduated from Lehigh University in 2018 with a B.S. in Bioengineering and minors in Electrical Engineering and Business. As an undergraduate researcher, Noelle studied mechanical control of neural stem cell division. She is now studying brain dynamics contributing to locomotor adaptation as she pursues her PhD in Biomedical Engineering. After gaining an expertise in non-invasive mobile brain imaging during her doctorate, Noelle wants to expand her skillset to include invasive techniques for neuroimaging and stimulation. Noelle's career goals are to build neuroprosthetic devices that increase mobility, mend broken sensory connections, and enhance quality of life. Outside of lab, Noelle holds leadership positions in BME Graduate Student Council and Tau Beta Pi. (Email) (LinkedIn)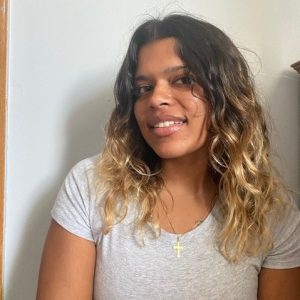 Jonel "Raven" Morris
Raven received her B.S. in Biomedical Engineering from the Indiana Institute of Technology in the Fall of 2020. Her degree was primarily focused on mechanics and the development of orthopedic implants. She will be working on the Mind In Motion project in the Human Neuromechanics Lab. She is interested in the relationship between the visual cortex and motion. Her career goal is to research for a company or lab focused on the development of visual prosthetics. (Email)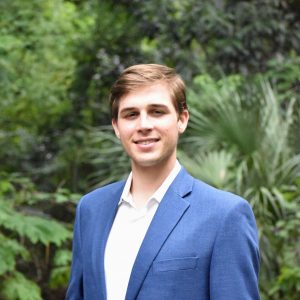 Jacob Salminen
Jacob got his B.S. degree in Chemical Engineering from the University of Florida in 2019. In his undergrad, he studied Respiratory Neurobiology and Physiology under Dr. David Fuller, in the McKnight Brain Institute (MBI). He co-authored on several papers and wrote his undergraduate thesis on histological image analysis techniques. As a post-grad, he worked under Dr. Gordon Mitchell and Dr. Yasin Seven (MBI) developing and optimizing machine learning programs for the purpose of automated quantification of neuromodulators (5HT2A/2B) in immunofluorescence images. In his PhD, he will aim to develop techniques that aid in EEG data analysis and further our understanding of brain dynamics. His research interests include biological signal processing, neurophysiology, and brain dynamics. (Email) (LinkedIn)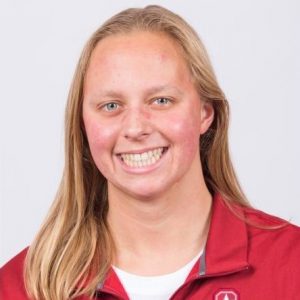 Nicole Stafford
Nicole received her B.S. and M.S in Mechanical Engineering from Stanford University with a focus in Biomechanics and Dynamics. During undergrad, Nicole worked as a research assistant in Scott Delp's Human Performance Lab and as a research assistant at the Palo Alto VA and the Stanford Center for Research and Design during her master's. Nicole is currently pursuing a PhD in Mechanical and Aerospace Engineering and her research focuses on developing a portable bionic ankle prosthesis that uses proportional myoelectric control and evaluating myoelectric control of lower limb prostheses in terms of agility. Her career goal is to work in industry related to restoring, or augmenting human movement with wearable devices. (Email) (LinkedIn)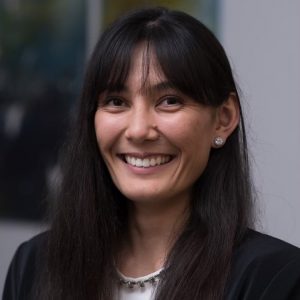 Amanda Studnicki
Amanda graduated with a B.S. in Biomedical Engineering in 2018 from the University of Delaware. During her undergraduate studies she worked as a research assistant in the Human Robotics Lab where she studied lower limb biomechanics of normal gait to confirm or falsify common gait principles. Amanda is currently pursuing her PhD in Biomedical Engineering exploring human brain function during complex, whole-body motor tasks like table tennis. Her project uses high-density mobile electroencephalography (EEG) to reveal timing of brain activation for participants perceiving, coordinating, and interacting with objects in the real-world. (Email) (LinkedIn) (Twitter)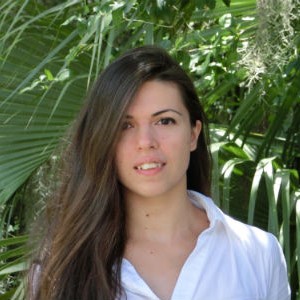 Evangelia-Regkina Symeonidou
Evangelia graduated with a B.S in Biology and M.S in Experimental and Clinical Neurosciences from the University of Regensburg, Germany. During her master's she did brief rotations at the Psychiatry and Neurology departments and moved to Zurich to do an internship at the Gerontopsychiatry Hospital, where she analyzed PiB PET data for the early detection of Alzheimer's. She got a scholarship to complete her Master Thesis at the Neurology department of the University Hospital of Zurich titled " Sleep Wake disturbances after Traumatic Brain Injury in Rats" and moved back to Germany to pursue her PhD at the Max-Planck Institute for Biological Cybernetics. Due to her interest in mobile EEG she got into contact with Dr. Ferris and decided to move to the US to finish her PhD under his supervision. Her PhD research focuses on gait and balance and how intermittent visual occlusions can help improve balance performance. She is about to graduate with a PhD in Cognitive and Systems Neuroscience. (Email) (Google Scholar)
Masters Students
Samuel Oyeleye
Samuel (originally from Nigeria) earned his B.S in Mechanical Engineering from Tarleton State University, Stephenville, TX. He is currently pursuing a Master of Science degree in Biomedical Engineering at the University of Florida. At UF, he was awarded a scholarship from the department to conduct research in his interest area of biomechanics. He currently works under Dr. Erika Pliner on a study which investigates the efficacy of Intermittent Sensory Perturbations on balance training in the adult community.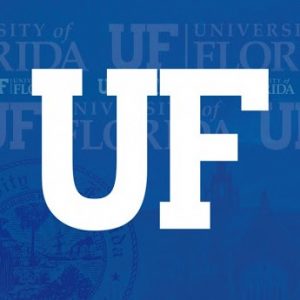 Easwar Prabakaran
TBA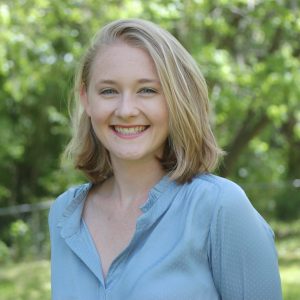 Madison Tenerowicz
Madison graduated in 2021 from the University of Florida with a BS in Psychology. She has volunteered in the McKnight Brain Institute as well as Shands Hospital and is working towards entering an MD-PhD program. She is interested in neuroscience and the study of inner speech, which she plans on being the focus of her research. 
Alex Zaffos
Alex received his B.S. in Mechanical Engineering from the University of Central Florida in 2020. While at UCF, he worked as an undergraduate research assistant in Dr. Sang-Eun Song's Interventional Robotics Laboratory where he primarily worked on developing a product concept in the field of surgical robotics. Alex is currently pursuing his M.S. in Biomedical Engineering at the University of Florida. He is assisting a PhD student with their research involving myoelectric control of robotic ankle prosthesis.
Undergraduate Students