Biography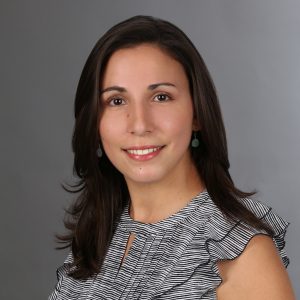 Catia S. Silva is an Instructional Assistant Professor in the Electrical and Computer Engineering department, focusing her expertise on machine learning, data science and engineering education research. Catia is a GitHub Campus Advisor and can help integrate GitHub with your courses.
Before coming to UF, Catia S. Silva earned her B.S. in applied mathematics from the University of Porto in 2010. She then completed her M.S. in biomedical engineering at the University of Porto in 2012, which allowed her to applied her rigorous training in biomedical applications. Her Master's thesis integrated principles of data science and machine learning to perform feature extraction and classification of dermoscopic images. During this time, she participated in image processing research groups, conferences and competitions on topics such as retinal vessel segmentation, dermoscopic images classification and fingerprint detection.
She worked as a research scientist at INESC TEC, Portugal, in the Power and Energy Systems Unit, where she worked on wind and solar energy power forecasting. Her work focused on the foundational development of machine learning tools for energy forecasting. She participated in an international collaborative project with the Argonne National Laboratory.
Dr. Silva moved to Gainesville in 2013 and received her Ph.D. in electrical and computer engineering from the University of Florida in 2018 under the mentorship of the distinguished professor Dr. José C. Príncipe in the Computational NeuralEngineering Laboratory (CNEL). Silva developed a system to quantify spatiotemporal neural activity. Before returning to UF as a faculty member in the Fall 2019, Dr. Silva was a research scientist at Aventusoft, a startup company in south Florida, working on a automatic cardiovascular assessment system.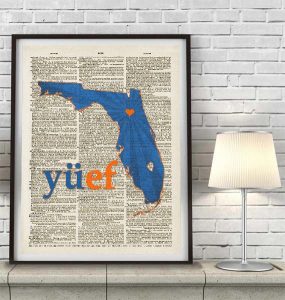 Original Name Spelling: Cátia S. Silva
Phonetic Spelling: KA-tee-uh SIL-vuh
Pronouns: she/her/hers
Languages: English (fluent), Portuguese (native), French, Spanish
Education
B.S., Applied Mathematics, University of Porto, 2010
M.S., Biomedical Engineering, University of Porto, 2012
M.S., Electrical and Computer Engineering, University of Florida, 2015
Ph.D., Electrical and Computer Engineering, University of Florida, 2018
Honors & Awards
2022 – ECE Excellence Award in Teaching, Department of Electrical and Computer Engineering, University of Florida
2022 – Great Teaching Certificate, Center for Teaching Excellence (CTE), University of Florida
2021 – UF IEEE & HKN Faculty of the Year, Department of Electrical and Computer Engineering, University of Florida
2021 – Teaching for Inclusivity and Accessibility Certificate, Center for Instructional Technology and Training (CITT), University of Florida
2021 – Multicultural Mentoring Certificate, International Mentoring Association, University of Florida
2020 – present – Affordable UF Badge, Center for Teaching Excellence (CTE), University of Florida
2020 – Utilizing Active Learning to Enhance Student Success Badge, Center for Instructional Technology and Training (CITT), University of Florida